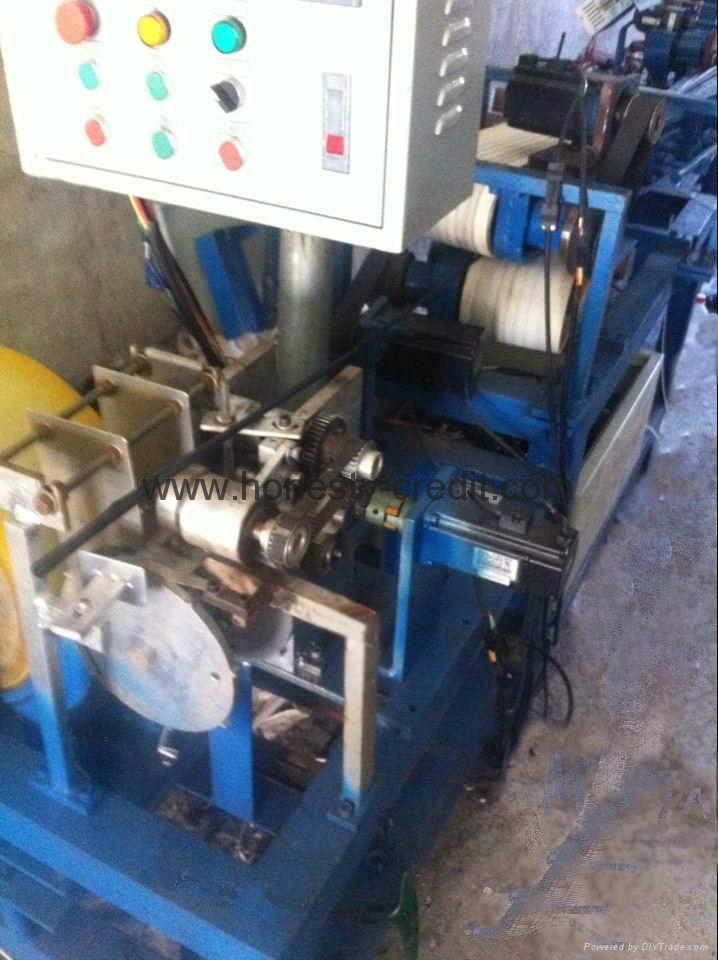 paper stick machine(the cheapest in China)
The cheapest and the effective paper stick machine can be offered by us.
Paper rod maker applied for cotten tag factory, lollipop factory and hospital section.
1,diamter of paper rod: 1.8~6mm
2,lengthe of paper rod: 60~260mm
3,glue of paper rol: eatable glue
4,categories: lollipot paper rod, cotton paper rod, flag paper rod, tongue depressor ,and so on
Common Sizes(diameter*length):

2.5mm*73mm, 3.0mm*76mm, 3.2mm*76mm, 3.5mm*76mm , 3.5mm*100mm, 3.5mm*152mm, 4.0mm*100mm, 4.0mm*115mm, 4.0mm*152mm, 4.0mm*200mm, 4.0mm*300mm, 5.5mm*130mm, 5.0mm*150mm, 5.0mm*200mm5.0mm*300mm, 5.5mm*150mm, 5.5mm*200mm, 5.5mm*300mm

Traits:
1, Frequency rate controlling cuase stable rate;
2, Magnetic scale pump ensures gluing water;
3, Paper rolling can be stable and even;
4, Adjustable mannual controlling.
Parameter:
1, 0.75KW/380V / 50HZ / 960rpm;
2, 3KW / 380V / 50HZ / 1440rpm;
3, 4-5KW / 220V / 50Hz;
4, 600-800PCS/minute;
5, 4000*1500*1500(mm